Is getting final copy a hassle sometimes? Not any more, with your new Atlanta freelance copywriter.
Designers & agencies have choices when you need written content for a project.
You can wait forever to get the client's own text—a bland addition to a sharp design.
You can get cheap content from a cheap online content farm—you get what you pay for.
You can hire a traditional SEO writer—for text that's a meaningless string of keywords.
You can write it yourself—after putting it off because, well, that's just not your thing.
Or, you can use a dependable marketing writer who will easily help turn your design and vision into a smart marketing solution. Let's talk about it at 770-934-7861.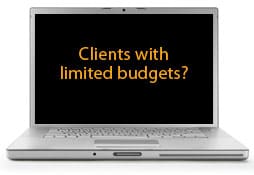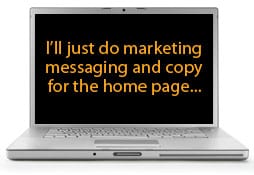 Together, let's make your clients say, "Whoa…I love it."
As your go-to or overflow resource, I can work as a referral, partner, or sub-contractor.
Could Marketing Writing enhance your company's capabilities, and your value to clients?
Let Me Know What You Think.
Still waiting for the client to cough up their content?
Frustrating, eh? I'll knock it out so you can finish up the project. Let's talk at 770-934-7861.
Or maybe your own site needs sharper messaging, but you're the one who's been putting that off (Tip: Ask about copywriting discounts for web and marketing agencies).
"Our client was extremely pleased with the quality and end results of Tom's SEO copywriting. His services helped streamline the process for everyone involved."
– Sam Newman, Newman Web Solutions