Good design gets attention. Compelling marketing messages
get a response.
What's the point of a website or other marketing if it doesn't move people to action?
The right words make people think. And feel. And conclude that you're their best option.
That requires the kind of strategic approach that a specialized marketing writer provides.
You know your customers, and your insights are valuable for crafting the right ideas.
Because skillful messaging is just as much about them as it is about you.
Ready to turn your vision into a smart marketing solution? Let's talk, at 770-934-7861.
 Natural SEO Writing That Reaches Out to People and Search Engines
Are you with a web design or marketing firm? Meet me on this page.
Copywriting
that makes your company shine
If you simply want to "fill" a website or print piece with content, you should call another writer. If you want to engage, persuade and sell, call me. 
Messaging
that catches people's attention
Core messages, not just your logo, define and differentiate your brand. There is something that makes you unique, and we'll show that no competitor can match it.
Engagement
factors that draw them further in
I can also offer layout tweaks and content presentation ideas that keep people reading, bringing them to the conclusion you want them to reach.
 DOWNLOAD TWO FREE FUN E-BOOKS 
No signup necessary.
Let's explore fresh ways to engage your buyers.
Effective marketing appeals to the eye, the mind, and the heart. That's the idea behind Optimized for Humans, the educational presentation on website marketing that I give at conferences and professional associations.
About Tom Tortorici
Using words to engage, connect and convert is my art form. My background is as a marketing agency Creative Director.
In addition to website marketing, I've taught strategy and tactics to other copywriters. I just love to absorb, process, and share ideas.
The people I've worked for say I'm responsive, helpful, and easy to work with. They say I make suggestions no one's thought of before.
What His Clients Say
"I have found Tom to be of the highest ethical character. His attention to detail is unsurpassed and he is extraordinarily talented." –Donna Weaver, Verity Bank
"Tom is a superior wordsmith as he develops our material with the customer in mind. This is especially valuable in this challenging economy." –Roger Bonds, American Academy of Medical Management
Check out Tom's writing

 Portfolio: 

 Creativity with a foundation of strategy.
My specialty is persuasive writing that sells products and services. But I also write/edit engaging articles, blog posts, case studies & more. Need someone for website planning or design? I can help with that too.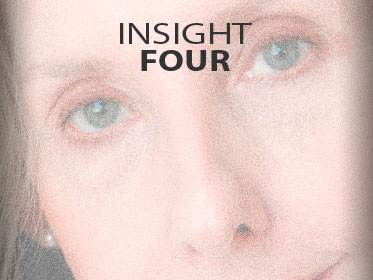 Reach out. I'm here to help.
Call Tom in Atlanta at 770-934-7861 or send in the form and I'll get back to you shortly. I'd like to hear about your company, your challenges, and what you're looking for. Then I'll prepare a quick project quote.
Or, we can start with a New Site Strategy Session to discuss the most promising approach for your business. Or a Web Marketing Evaluation of your current home page. Either of those are just $350.
Tom@TomTortorici.com
3101 Rockaway Road, Atlanta GA 30341
© 2017 Tom Tortorici Inc.